TEL:028-82511538
TEL:028-82491027
FAX:028-82511338
ZIP:611430
ADD:No.99 Xinhuajiulu Road,Zone B,Xinjin Industrial Centralized Development District
Guizhou Baling River Bridge bearing acceptance by hand over
---
Baoling River Bridge SZ4000 / 1250, KFZ5000 vertical and wind bearing, LR21 large displacement expansion joints (39K, 39L contract section) delivery acceptance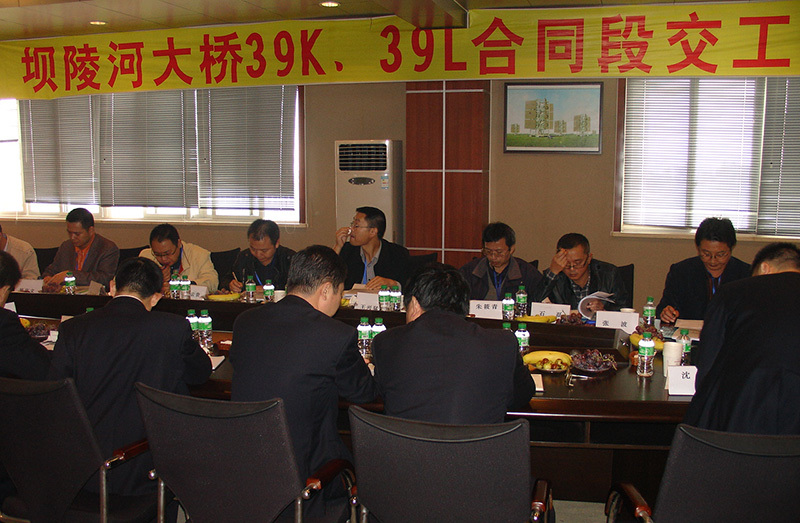 Baoling River Bridge SZ4000 / 1250, KFZ5000 vertical and wind bearing, LR21 large displacement expansion joints (39K, 39L contract section) delivery acceptance, on November 4, 2009 in Xinjin Tengzhong Road Machinery Co., Ltd. Held. 12 experts from CCCC Highway Planning and Design Institute, ASTRI Engineering Consulting Company, Guizhou Provincial Communication Quality Supervision Station, Guizhou High-speed Development Corporation, two bridges (Baling River Bridge, Beipanjiang Bridge) and other units Acceptance of the work will be submitted.
Baling River Bridge is the key project of Shanghai-Nanjing National Highway Zhenning to Shengjingguan Expressway. It is a super-large bridge across the Baling River Grand Canyon. It is the first cross-km steel truss stiffening suspension bridge in China and is the world's first Alpine gorge area construction span "domestic first, the world sixth" steel truss stiffening suspension bridge. Tengzhong Heavy Industry in accordance with Baling River Bridge where the valley wind, deep valley (valley depth of 400-600m) of the special geographical location, learn from foreign wind bearing technology design advanced experience to break the inherent design ideas, the creative use of New materials and metal spray painting + heavy-duty anti-corrosion coating technology system, the design and manufacture of new SZ4000 / 1250 roller vertical bearing and KFZ5000 transverse ball bearing and LR21 large displacement expansion joints. Through the application of the new bearing and expansion joints, the dam will effectively ensure that the upper structure of the bridge is clear at the supporting point, and the structural displacement can be accurately released to solve the bridge's displacement, rotation and vertical pulling force transmission. Straight corner, vertical torsional stiffness of the regulation, to improve the bridge in extreme environments anti-wear ability, effectively extend the service life of the bridge.
Experts attending the meeting provided a detailed and detailed inspection of the technical documents and records of the bearings and expansion joints provided by Xinjin Tengzhong in the whole process of development. The acceptance group has the design concept, processing technology and quality of the bearing and expansion joints of Baling River Bridge. Guarantees, technical documents, guarantee measures to give a higher evaluation of the development and construction is very satisfactory. Acceptance group agreed that: by the Xinjin Teng Road Construction Machinery Co., Ltd. presided over the development of the Baling River Bridge SZ4000 / 1250, KFZ5000 vertical wind ball bearings and LR21 large displacement expansion joint, advanced structure, reliable operation, the technology Parameters and quality assurance system have reached the design requirements, fully meet the Baling River Bridge construction project requirements. Unanimously agreed: through Baling River Bridge bearings, expansion joints (section 39K, 39L contract section) of the work of acceptance.
Baling River bridge bearings, expansion joints put into use, the bridge project construction, the Shanghai-Ruidaozhen high-speed through the town of Guizhou and even southwestern region's economic development, will play a significant role in promoting.