TEL:028-82511538
TEL:028-82491027
FAX:028-82511338
ZIP:611430
ADD:No.99 Xinhuajiulu Road,Zone B,Xinjin Industrial Centralized Development District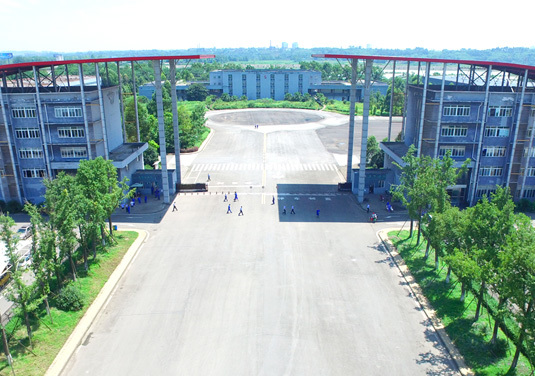 Company Profile Xinjin Tengzhong Road Construction Machinery Co., Ltd. (formerly known as CRBC (Group) Xinjin Road Construction Machinery Factory), is one of the major manufacturers of bridge members integrating development, production, and sale. Founded in 1966, the company is located in Xinjin County 28 km away from Chengdu. The company was formerly a subsidiary of China Communications Construction Group, and was renamed Xinjin Tengzhong Road Construction Machinery Co., Ltd. after the restructuring. It is now a member enterprise of Sichuan Tengzhong Heavy Industrial Machinery Co., Ltd. The company moved to the Xinjin Industrial Park in July 2007, covering more than 600 mu, with 23 new standardized industrial plant buildings covering an area of 156,000 square meters.
  Main products include bridge bearings, composite expansion and contraction installation and presstressing tendon anchors. In 1997, the company achieved the ISO9001 international standard certification; in 2004, it obtained the national industrial production permit; in 2006, the company was among the first enterprises having passed the CRCC railway bearing certification; in 2008, it obtained the ISO14001 environmental management system certification; in 2012, it achieved the CCPC transport product certification; it is the fourth group of innovation-oriented construction enterprises, a national high-tech enterprise, and the provincial enterprise technology center.
  The company has made 70 patents. Large - tonnage bridge bearing frequency record at home and abroad. Such as the 1999 production of 65MN large tonnage seismic basin bearing for the Nanjing Yangtze River Bridge, won the Nanjing Science and Technology Progress Award; 2002 independent design and manufacture of 65MN large tonnage ball bearings for Qiantang River Bridge, the Zhejiang Province Science and technology progress award; in 2006 independent design and manufacture of 145MN large tonnage spherical bearing for Chongqing Chaotianmen Bridge, won the third prize of scientific and technological progress in Sichuan Province. Bridge bearing was awarded the title of brand-name products in Sichuan Province.
  Our products are used in numerous domestic and international bridges and construction projects, such as the Hangzhou Bay Bridge, Donghai Bridge, the Zhoushan continent-island connection project, the No. 2 and No. 3 Nanjing Yangtze River Bridges, Sutong Yangtze River Bridge, Qingdao Bay Bridge, Runyang Bridge, Chongqing Chaotianmen Yangtze River Bridge, Chongqing Light Rail, Nanjing Dashengguan Yangzi River Bridge, Beijing-Shanghai High-Speed Railway, Shijiazhuang-Wuhan Passenger Dedicated Railway, Shijiazhuang-Taiyuan Passenger Dedicated Railway, Macau Stadium, Shanghai Literature Centre, Pakistan Kalabat Bridge, the Parker West Bridge and Khalaf Three Bridges in Bangladesh, Mogui Bridge in Myanmar and so on.