TEL:028-82511538
TEL:028-82491027
FAX:028-82511338
ZIP:611430
ADD:No.99 Xinhuajiulu Road,Zone B,Xinjin Industrial Centralized Development District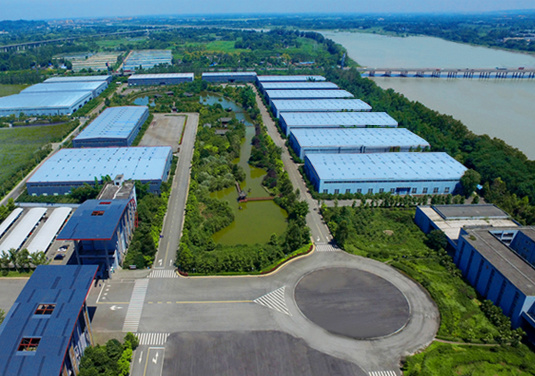 "The ancient land of Sanqin embosoms the grand palaces in Chang'an; in the rolling fogs, I lost the signs of Wujin by the river of Minjiang River". Over 1300 years ago, the poet Wang Bo gazed away out to this place and wrote immortal the poem.
  "Bosom friend afar brings a distant land near". In the year 1966, a group of like-minded pioneers came to this far land in the imagination of the poet from all directions, and take root in the arms of mountains and rivers.
  Time flies and God reward those who work hard. After half a century of fighting, Xinjin Tengzhong left a string of shining footprints.
  From the Huangpu River to the East Sea, from the Tibetan Plateau to the northeast, from the hot South Asia to the wealthy Middle East, Tengzhong people linked the world with wisdom and sweat; from Hangzhou Bay Bridge to the HZM Bridge, from Aizhai Bridge to Balinghe Bridge, from the Beijing-Shanghai high-speed rail to the Xi'an-Chengdu high-speed rail, Tengzhong people are bringing glories to the motherland with their hard work and efforts.
  Build the road to success, and construct bridges to all directions is our constant pursuit.
  In the sea of business, competitions are harsh. In the years of burning passion, Xinjin Tengzhong has tempered their character of fortitude.
  From the planned economy to the market economy, from Xinjin Road Building Machinery Factory under the Ministry of Transportation to Xinjin Tengzhong Road Building Machinery Co., Ltd., from a state-owned central governmental enterprise to a private enterprise, Xinjin Tengzhong has withstood twists and turns, and become stronger through tempers.
  Progressiveness and self-improvement is the corporate spirit of Tengzhong that will be carried forward from generation to generation.
  "Idle boast the strong pass is a wall of iron, With firm strides we are crossing its summit". Xinjin Tengzhong is a stage, where people with lofty ideals can display their talent, fulfill values, and realize their dreams; Xinjin Tengzhong is a platform shouldering responsibilities, and dedicated to creating values for customers, opportunities for staff, returns for shareholders, and fulfilling social responsibilities; the road is long, and the burden is heavy. All we can do is to toil and moil and forge ahead while carrying our responsibilities.
  Looking back, we see glories, and looking ahead, we see hopes. Reform and opening up provided us with the opportunity and power to grow; comprehensive well-off has provided us the space and the direction for development; "one belt and one road" will guide us to achieve new glories and dreams!